About Us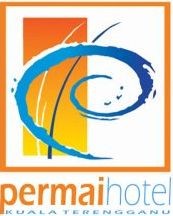 Permai Hotel Kuala Terengganu
Permai Hotel has great pleasure in welcoming all guests to sample its home away from home hospitality in a tranquil setting.
Situated in Trengganu, on the East Coast of Malaysia. There abounds hundreds of kilometres of breathtaking beaches and outlying islands.
Permai Hotel Kuala Terengganu is located just a few minutes walk from Batu Burok Beach, and also a few minutes drive from Istana Maziah, Downtown Trengganu is also easily accessible.
Sultan Mahmud Airport, is a mere fifteen minute drive away. The hotel is also accessible by public transport.
Permai Hotel KT was built based on a traditional Trengganu architectural design. Added to this it has modern amenities, including a scenic garden, outdoor swimming pool, modern gymnasium and a coffee house which caters for all your food cravings. If you need to work away from home there is a fully equipped business centre that can assist you.
Permai Hotel given its location is ideal when you are visiting Trengganu. The Permai also makes an ideal stop-over should you wish to go island hopping to the idyllic island of Kapas, Redang and Perhentian. Trips to lake Kenyir can also be arranged.
Our 220 roomed hotel has been awarded "Excellent in 3-star Hotel Services" by the Malaysia Tourism Promotion Board in 1996/97 and 1998/99.
Our personal hospitality, served with genuine friendliness and warmth will certainly cater for those who adore the mixture of pleasure, comfort, convenience, and which can be coupled with business where required.
We open our arms, and our doors to welcome you for an unforgettable stay with us.
I like to surf here